Dr. Nitin Sharma did his bachelors in medicine from SMS medical college Jaipur and postgraduation otolaryngorhinology from PSMC anand. He did 2 years of fellowship in head and neck surgery.
Total experience- 9 years
Area of special interest and skill – endoscopic surgeries of nose and rhinology.
Publications –
A Rare Coexistence of Papillary Carcinoma,Warthin's Tumour and Oncocytosis. Journal of Clinical and Diagnostic Research, 2018, Sep, Vol-12(9): PD07-PD10
A rare case of sinonasal glomangiopericytoma post operative accidental diagnosis and managment—A case report https://doi.org/10.1016/j.ijscr.2019.06.066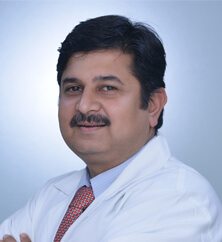 ENDOSCOPIC SKULL BASE AND HEAD AND NECK & RECONSTRUCTIVE SERVICES
Undergoing research projects
"No touch technique " method of preservation of spinal accessory nerve nerve during selective neck dissection. Prospective study.
Dr. Nitin is reviewer for world journal of surgical oncology.
International-Journal-of-Surgery-Case-Reports-ArticleA rare case of sinonasal glomangiopericytoma postoperative accidental diagnosis and management—A case report
Authors: Sharma N, Mandlik D, Patel P, Patel P, Joshipura A, et. al.
Publication: InternationalInternational-Journal-of-Surgery-Case-Reports-Article Journal of Surgery Case Reports