Ancillary Services Supporting Oncology Set-up
Outpatient Department – Specious, separate rooms for head and neck examination (equipped with Hopkins Laryngoscope), Breast and Gastrointestinal examination and counseling.
PAP Test and Colposcopy Clinic – Zeiss Colposcopy with facility for LLETZ,
Tobacco Deaddiction Clinic
Breast Clinic – For benign and malignant breast problems.
Outpatient Chemotherapy administration Services with qualified nurses.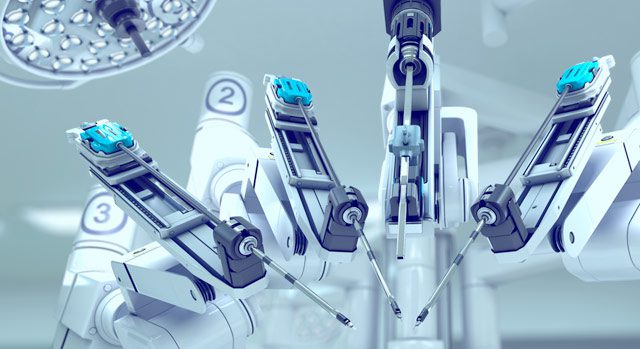 Operation Theaters 5 major and 1 minor theatre, Moller Wiedel operating microscope, CO2 LASER,I.I.T.V, Power saw/Drill and harmonic Scalpel with Focus probe. Gamma probe, Robot, HIPEC
Endoscopy – Upper and Lower G.I. Endoscopy, DIAGNOSTIC AND THERAPUTIC ENDOSCOPIC NASAL SURGERIS, ENDOSCOPIC SKULL BASE SURGERIES, Bronchoscopy, Uroendoscopy, and Laproscopy.
Critical care unit / Surgical intensive care unit equipped with ventilators, blood Gas Analyser and central Monitoring.
Pathology Department – Including Frozen section, Cytology, Histopathology, Tumor Marker Assay and Blood Bank
Radiology Department – Including Ultrasound, Colour Doppler & X-Ray, PET CITY And CT-Scan.
Radiation Department – Itrubeam India's first high-end radiotherapy machineWe are committed to make this a center of excellence with a scientific and humane approach for prevention, detection, diagnosis and treatment of cancer.